Showing the love of god in

Jesus

name
Southwest Michigan DeColores wants to spread the message of hope, love, and compassion. We believe that a single action can make a difference in the community, and that collective action can greatly impact the world. Through the power of the Holy Spirit, our team works tirelessly each year to contribute their part to God's Kingdom.
​
​Renewing spirits' strengthening disciples and increasing faith in individuals and congregations through progressive servanthood and developed leadership within the Body of Christ.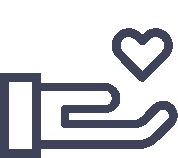 "My command is this: Love each other as I have loved you"
Stay up to date on events and weekends